20 Questions to Ask When Interviewing Website Design Agencies
Mali Gorovoy May 16, 2022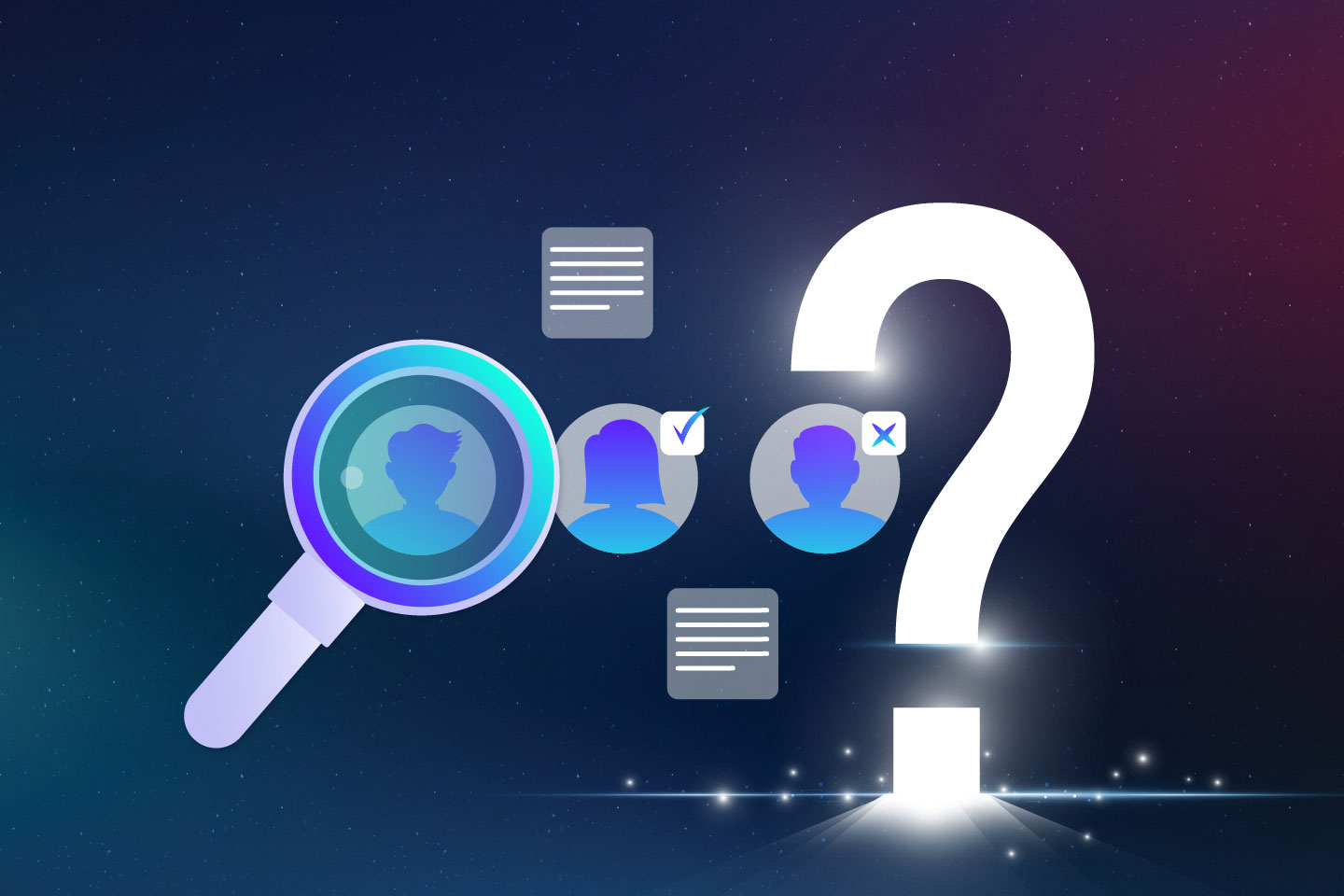 We have compiled the top 20 questions to best understand the company you are considering to gauge whether they are the best fit for you or not.
---
20 Questions to Ask When Interviewing Website Design Agencies
Whether you are updating an outdated version of your website or digitalizing your company for the first time, it is essential that you design a website that fully encapsulates your company's unique value. Having a well-developed site can make all the difference in attracting and retaining customers. Thus, it is crucial that you find a website design agency that not only offers industry-defining quality and services, but also best meets your company's needs.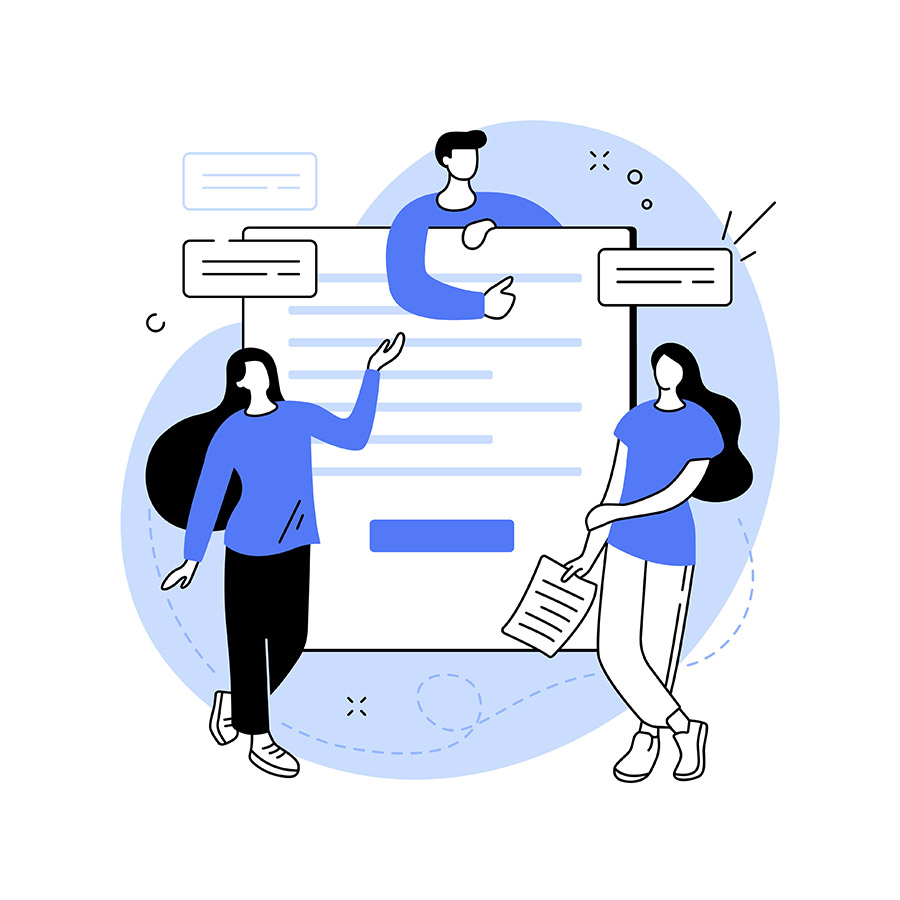 We have compiled the top 20 questions to best understand the company you are considering to gauge whether they are the best fit for you or not.
What are your capabilities?

It is essential to understand the capabilities of the agency you are considering working with. You want to know if they offer the services that you are looking to incorporate into your website. For example, will you be needing e-commerce services and does the agency you are looking into offer them? You want to make sure that the agency is able to meet all of your needs.

Can you provide client references and examples of websites that your company designed?

After understanding what the agency is capable of, it is important to understand how skilled they are in carrying out their capabilities. Just because an agency can offer many services, it does not mean that they are able to provide quality services. Ask for case studies of previous websites that demonstrate their range of capabilities and for the effectiveness of their design. Did the agency design a website that increased growth and/or revenues?

Beyond the work itself, ask for client references to better understand what working with the agency will be like. The compatibility between teams is just as important as the quality of work. Designing a website is a long process that requires a lot of collaboration between your company and the design agency, so it is essential to pick an agency that your company can work well with.

Do you have any experience in my industry and with similar websites?

Your website design should be unique to your company and your industry. Different industries call for different designs to best attract customers. It is important that you find a design agency that has the experience and/or capabilities to help you design a website best fit for your industry. Ask for examples of work the agency has done that is similar to work you want done.

Finding an agency that has industry experience might mean that they have done or are doing work for your competitors. Working with competitors means that the agency definitely has insights on your industry, but it could also lead to conflicts of interest. Make note of current projects the agency is working on to ensure that they are not currently working with competitors to avoid conflicts of interest.

What is your web design and development process?

Make sure you understand the agency's design and development process, so you know what to expect out of the work you receive. You will want to know how much and what kind of research the agency will do before making design decisions. The agency should take time to understand your business, the market, and your competitors, so they know how to best design your site to capture your unique selling point. If you currently have a website, the agency should take the time to analyze how it is performing, so the agency knows where to make changes. It will also be important for you to know if your current site will be live during the time the agency is updating it. Additionally, you want to be able to check in on your site as it is developed, so you can ensure that it is progressing the way you want it to.

After the site has been developed, the agency should test the functionality of your site before it goes live. This way the agency can ensure that your site works on all browsers, platforms, and devices the way it should. When the site does go live, the agency should have some measures to gauge how successful your new site is. Make sure to find out how the agency measures the results of your new site.

What aspects of my project will be outsourced?

It is important to understand which parts of your project will be done by the agency and which will be outsourced. Outsourcing could result in delays in timeline or potential changes in quality. Make sure to find out which other firms would be working on your project and verify their expertise to ensure the success of your project.

Will my website be fully custom or a "customized" theme?

Depending on how reliant you are on your online presence, you can opt for a fully custom theme or a customized template for your site. If you are heavily dependent on your online presence, it's better to use a fully custom theme, while the customized template will help you save costs. Design agencies will typically give you both options.

In deciding which option to choose, you may want to ask some other design questions such as if the agency will be able to create a logo for your site, get you images, and design consistently with your established brand (if you have one). You will also want to find how much input you will have in the design and if you have the power to suggest or make changes if you do not like the initial design or any iterations afterwards.

How do you ensure a consistent and usable experience on all devices, operating platforms, and browsers

It is essential that your site is accessible on all devices, operating systems, and browsers. Make sure that the agency has experience building out a mobile site whether that means having a separate mobile site design or creating a responsive design that can make your site accessible from any device.

Additionally, it will be helpful to know what web standards and practices the agency follows. You want to make sure that the agency is up to date on the CSS and HTML standards provided by the World Wide Web Consortium (W3C). This way your site will work on all operating systems and browsers.

What content management system(s) do you recommend and why? Can you show us a demonstration?

It is really important to understand what content management system (CMS) the design agency will be using, because the content management system allows your company to make changes to the content without contacting the design agency. You should find out if CMS the agency uses is built in-house or if they use a third-party system, what browsers it works on, the design of the CMS, and what functionalities it has. It is a good idea to ask for a demonstration of the CMS to better understand it and to see if they will offer you and your team a tutorial on how to use the system.

How long should I expect the project to take?

Ask for a timeline for your project so you know what to expect throughout the whole process. It is good to know how much time the agency will be devoting to your site, but also keep in mind that the timeline is also largely dependent on how quickly you can get the information the agency needs from you to them. It's likely that there could be unforeseen issues that will result in delays, so allow for some flexibility in the timeline to accommodate for those delays. It's also important to discuss what the consequences and next steps would be if the project gets significantly off track.

What will be required of our firm throughout the project?

When designing a website, agencies will require information from you to create a site that fully encapsulates the essence of your business. Agencies may require content, images, or other information to design the site. Know ahead of time what is required of you, so you can be prepared and avoid any delays in the timeline.

How will you optimize my website for search engines?

You will definitely want to know how the agency approaches SEO in their website design. Ask how keywords are determined for your site, because keywords are crucial to the success of an effective SEO marketing strategy. It's a good idea to look at other projects the agency has worked on and how effective their SEO strategy has been.

What kind of testing do you perform prior to the launch of a new website?

It is crucial that the agency you work with conducts testing with your site before it is launched. A common test is A/B or multivariate testing in which two sites are created to see which one performs better. Performance is measured by conversion rates. Prior to launching, make sure that your site has been tested on various operating systems and browsers to ensure usability for all users.

What strategies will you use to generate revenue for my site?

Likely the main goal of your site will be to generate as much revenue as possible from your newly designed site. Make sure that the agency you are working with prioritizes this goal and can provide proven design strategies that help your site generate revenue. Also make sure that these strategies are in line with what you are looking for in the design of your site.

How will my project be managed?

In order to stay updated on the progress of your project, you will want to know how it will be managed. Will there be a project manager that you will be working with? Does the firm have a system to help organize tasks? You will want to know how you will receive updates and progress checks on your project, along with a timeline to know when to expect what progress.

Who will be working on my website & what are their qualifications?

It is good to know the team working on your website. You will likely be communicating with the team often throughout the process, so it's a good idea to know who they are and ensure that you work well with them. Make sure they are qualified to guarantee the success of your website.

How will you handle hosting, security, and maintenance?

Web design agencies will often web hosting services. You should find out what services the agency offers in regard to their hosting plans. If you already have a hosting provider, it may still be useful for you to ask these questions to see if you could get a better deal with this agency. Naturally you will also want to know what security measures are being put in place to protect your site. Finally, your site will require maintenance after it goes live as trends and regulations are always changing. You will want to know if the design agency has plans in place to help you with on-going maintenance after the initial project has been completed.

Will I own my own website once it's completed?

Clarify if the domain name and hosting account will be registered under your name or the agency's name to understand whether you or the agency will own the site; and find out if the agency will require you to keep the site hosted on their servers. You should also ask if you need will need to contract with the agency to keep your site live and functional, or if you will be able to receive the entire site. Make sure to get information regarding where your domain is registered and all login information for the hosting platform.

Will I be able to access my website statistics without contacting you?

Your website statistics will help you quantify the success of your new website. Make sure that you have access to these statistics, so you can check the performance of your site without having to contact the agency you worked with.

What's (not) included in your price?

To ensure that your website is successfully completed in accordance with your budget, make sure that you know exactly what services are and are not included in the price you are paying. Make sure that all the services you need are included, and you are not paying extra for services you don't need.

What is the billing procedure for work outside of the project's initial quote or agreed upon deliverables?

It is possible that when developing your website other ideas or problems will arise requiring work that was not originally agreed upon. Ask the agency their billing policy for work done outside of the initially agreed upon deliverables, so you know what to expect.
Though these 20 questions may not cover everything you need to know about an agency before deciding to go forward with a contract, they are a good starting point to help you narrow down your options. At LaPraim we believe we have the capabilities to exceed your expectations and take your company to the next level through web design. Learn more about what we can do for you here: https://lapraim.com/web-design.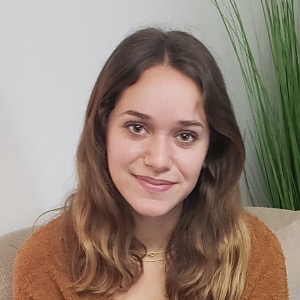 Insight by Mali Gorovoy
Account Manager
Mali is a skilled Account Manager who excels at digital marketing. She loves to share her insights with LaPraim clients, and will be your main point of contact throughout your transformation.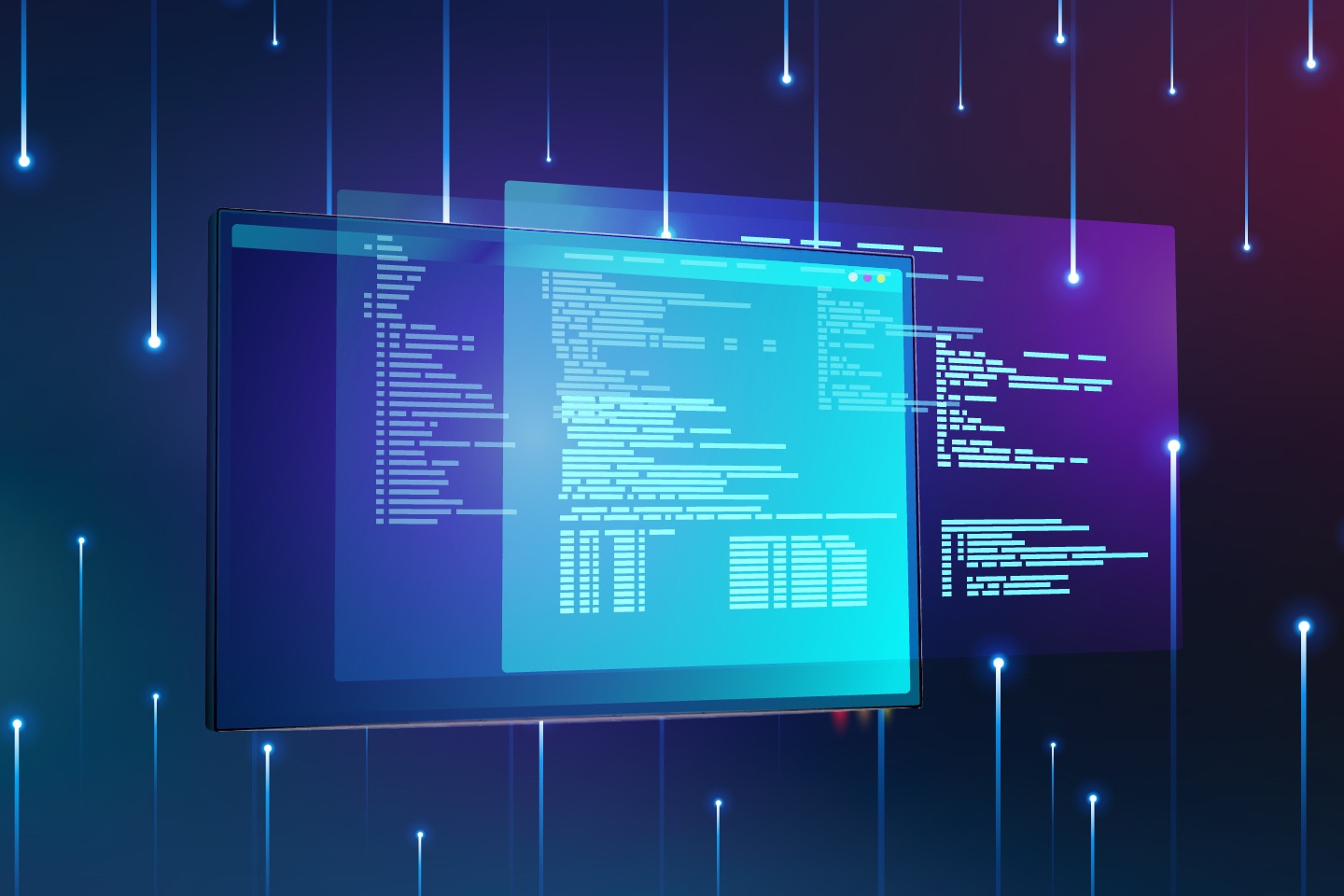 Top Static & Dynamic Website Frameworks
Shared vs. Managed Hosting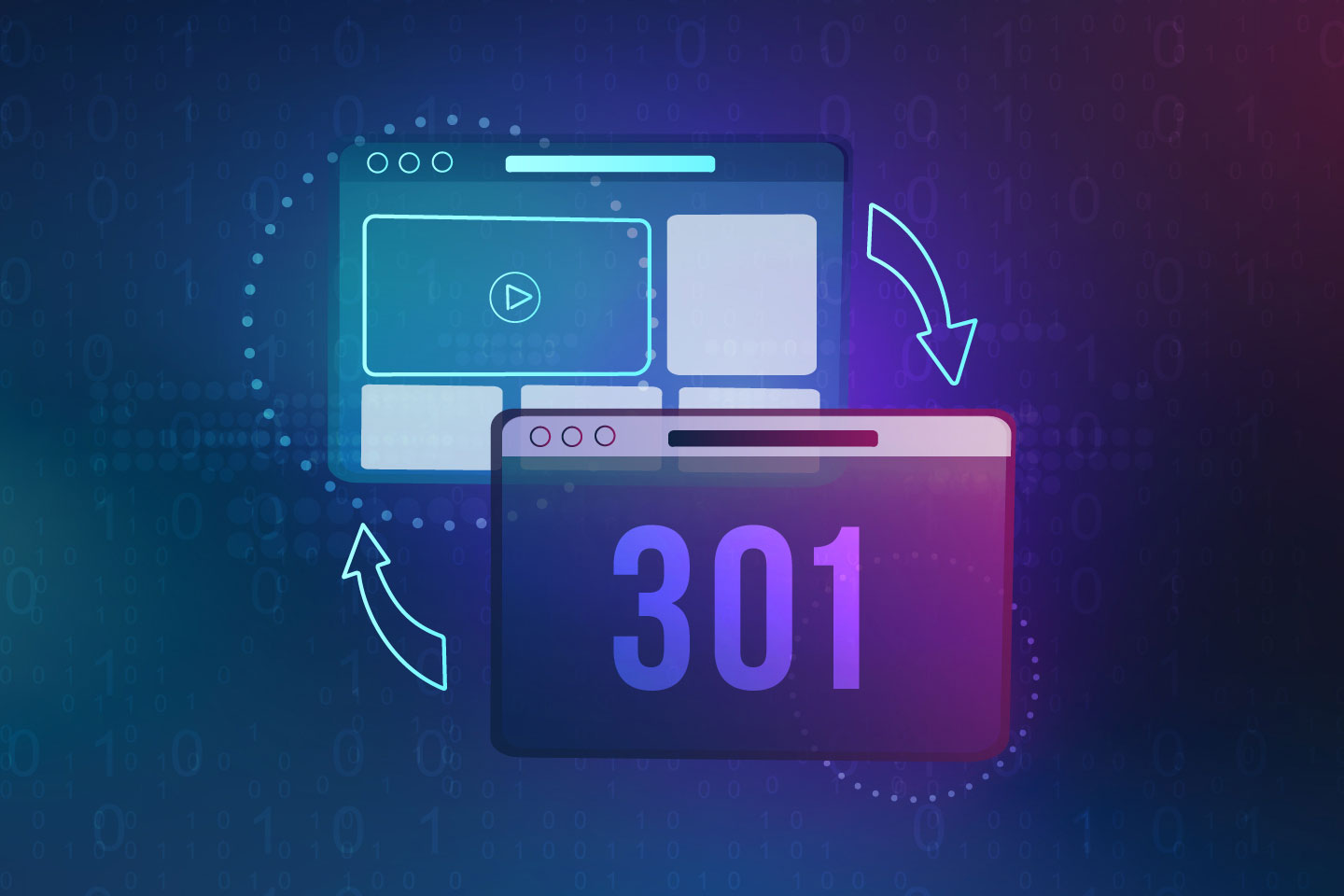 Connect in 3 simple steps
Let's connect.
We want to hear from you and learn how we can make technology work for your organization.