What is IBM Watson?
Nathan Maas Jun 22, 2022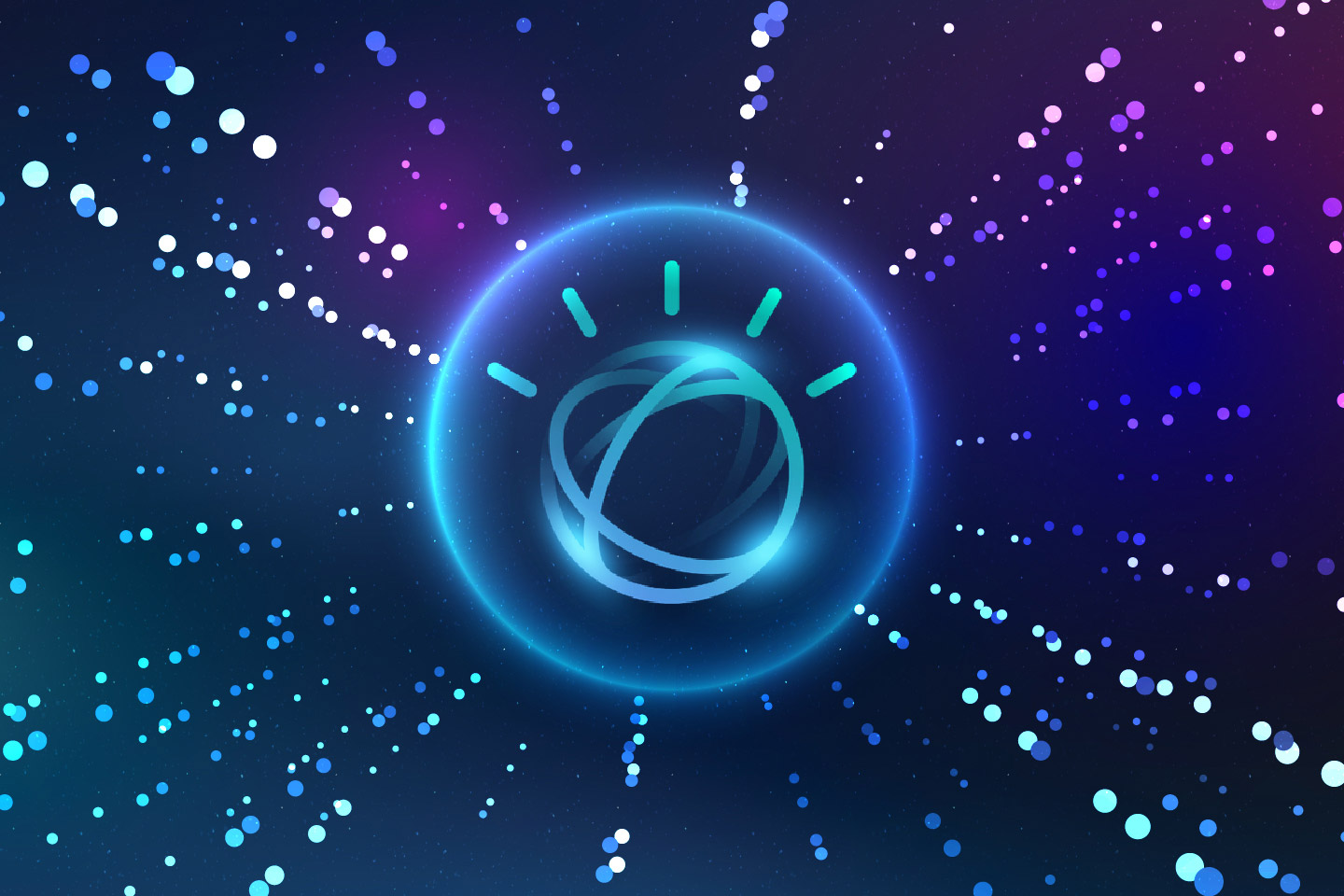 Learn about the computer system, IBM Watson, and find out how it can help your business integrate artificial intelligence into essential business processes.
---
What is IBM Watson?
The computer IBM Watson is named after the first CEO of IBM, Thomas J. Watson. IBM Watson is an AI system that answers questions. IBM Watson uses cognitive computing and a mix of various computer application techniques, such as natural language processing, machine learning, AI reasoning, and more to provide answers. IBM Watson enables businesses to integrate artificial intelligence into essential business processes. The processing rate of Watson is 80 teraflops, double a human's ability to answer questions, making it quicker and more responsive than a human alone.
---
Why Use IBM Watson?
Watson is a supercomputer and provides answers to questions for excellent customer service. Since it uses machine learning to answer questions, it gets smarter each time it answers a question, making it a constantly evolving program. A few reasons to use Watson are that it protects your insights, maintains your ownership of the data and insights gained through using Watson, and you have complete control over the data. Your workflow improves due to Watson's deep understanding of your business and industry, which in turn, helps with decision-making. Whether you have very little or large data, it is valuable to IBM Watson to understand the value of all the data. IBM Watson can enrich the data with little to no input. It allows the user to access data from comprehensive resources with little work.
Features of IBM Watson
Many features help enrich the experience and performance of IBM Watson. Watson's use of Natural Language Dialogue mimics natural conversation and ensures customers feel the human element like in real conversation. Features like Simplified Analysis help with making data analysis easy on the backend for the user and Automated Predictive Analytics helps with driving outcomes without doing any work to reach the result. Accessible Advanced Analytics provides fast access to your data. Through One-click Analysis the user is provided with analysis and data recovery in one click with no wait time. Smart Data Discovery helps the user gain a deep understanding of data with ease. Self-service dashboards help to visualize the user's insights in one place and it is presented in a simple clean display.
There are many additional add-ons to IBM Watson to make it a one-of-a-kind experience. These include speech-to-text, and text-to-speech, which turn speech into text and vice versa. Visual recognition uses machine learning to analyze visuals such as videos and pictures. Concept Insight allows the user to explore the concept behind the text. Trade-off Analytics helps businesses make decisions by balancing multiple objectives. Intent recommendations and Clarify Intent with Disambiguation help Watson understand common questions to have a quicker response time. Hands-off to live agent is a feature to connect live people to the chat. Search Skill with Watson Discovery helps to find up-to-date answers in existing content. Connecting to the Information and Agents Customers Need helps pull information from outside sources like other websites. SIP and IVR Integration resolves customer calls without waiting for an agent. Autolearning helps to evolve Watson constantly. Messaging Platform feature allows for responses through the various messaging apps. IBM Watson's features and capabilities ensure excellent customer service and experience.
Natural Language Dialogue: When two or more people communicate using a natural language this is called Natural Language Dialogue. There are many language processing techniques that Watson uses for efficient, conversational communication. Through the use of the internet and Watson, you can engage with your data and discover new insights and recommendations.
Simplified Analysis: Through automation, your data can be conveyed throughout Watson in the manner you intended. Watson does all the work so that you can allocate time analyzing your data using new and unexpected insights into your business.
Automated Predictive Analytics: IBM Watson provides an automated analysis service that automatically shows and informs you based on the data.
Accessible Advanced Analytics: IBM Watson provides fast access to your data. It connects to data without complex preparation on the user's end. It removes the time-consuming tasks with trusted data through Watson.
One-click Analysis: IBM Watson provides you with one-click analysis and data recovery with the use of automatic visualizations. It automatically senses data discovery with one click of the mouse. You can use automatic visuals in your dashboards to help with further analysis. One-click analysis helps you to get your data in a single click.
Smart Data Discovery: There is a need for conversional interaction, automated insights, and a comprehensive view of intelligent data. It will help you to gain a deep understanding of your data that is easy to use and analyze. You will get the most exciting patterns in IBM Watson for your database in your own words. Data is everywhere, but all you need to do is discover the data revealed to you.
Self-service Dashboards: Another essential feature of IBM Watson is Self-service Dashboards. This feature will help you share your insights in a dashboard that you can quickly build from visualizations you saved during data discovery.
Extra Features
Speech to Text: Converts the audio or voice into written text for quick understanding..
Text to Speech: Converts written text into audio in a variety of languages and voices. It mimics a human talking in a normal conversation..
Visual Recognition: This feature allows you to analyze the visual content of images and videos through machine learning with AI..
Concept Insight: This allows you to explore the content or concept behind your input deeper than traditional text matching..
Trade-Off Analytics: Trade-off Analytics through IBM Watson helps businesses make decisions by balancing multiple objectives. You avoid unnecessary options and determine the right choices for various purposes..
Intent recommendations: Watson helps to find the intents your users need most by grouping the most common and similar user examples. This is done through machine learning to train your assistant on the most frequent issues and questions..
Clarify Intent with Disambiguation: Reduces frustration by asking customers for context..
Hands off to live agent: Pass the customer to a human in the same channel as the chatbot..
Search Skill with Watson Discovery: Find up-to-date answers in existing content..
Connects to the Information and Agents Customers Need: Pull information from applications, sites, or systems..
SIP and IVR Integration: Resolve customer calls without waiting for an agent..
Autolearning: Learn from customer choices to improve the journey..
Messaging Platform: Respond to your customers on popular messaging apps like Facebook, Slack, and Intercom 24/7.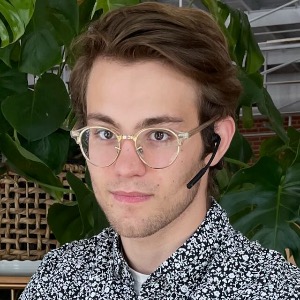 Insight by Nathan Maas
Account Manager
Nathan is a digital marketer passionate about how storytelling, targeted messaging, and implementing technology create business-changing content. As an Account Manager, he is responsible for assisting with communication to help his clients increase brand awareness, generate leads, and acquire new customers.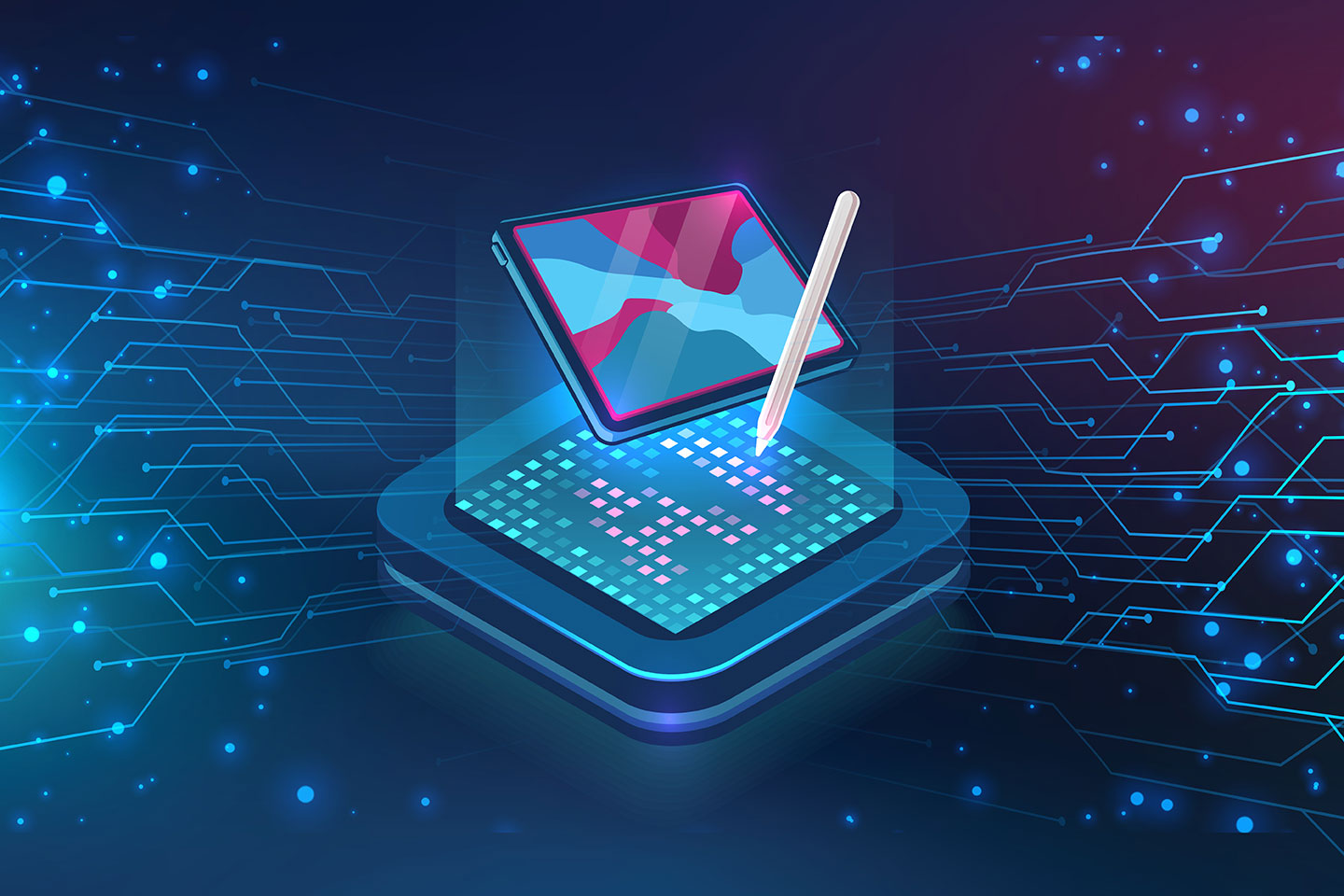 The Upcoming Business Revolution of AI Art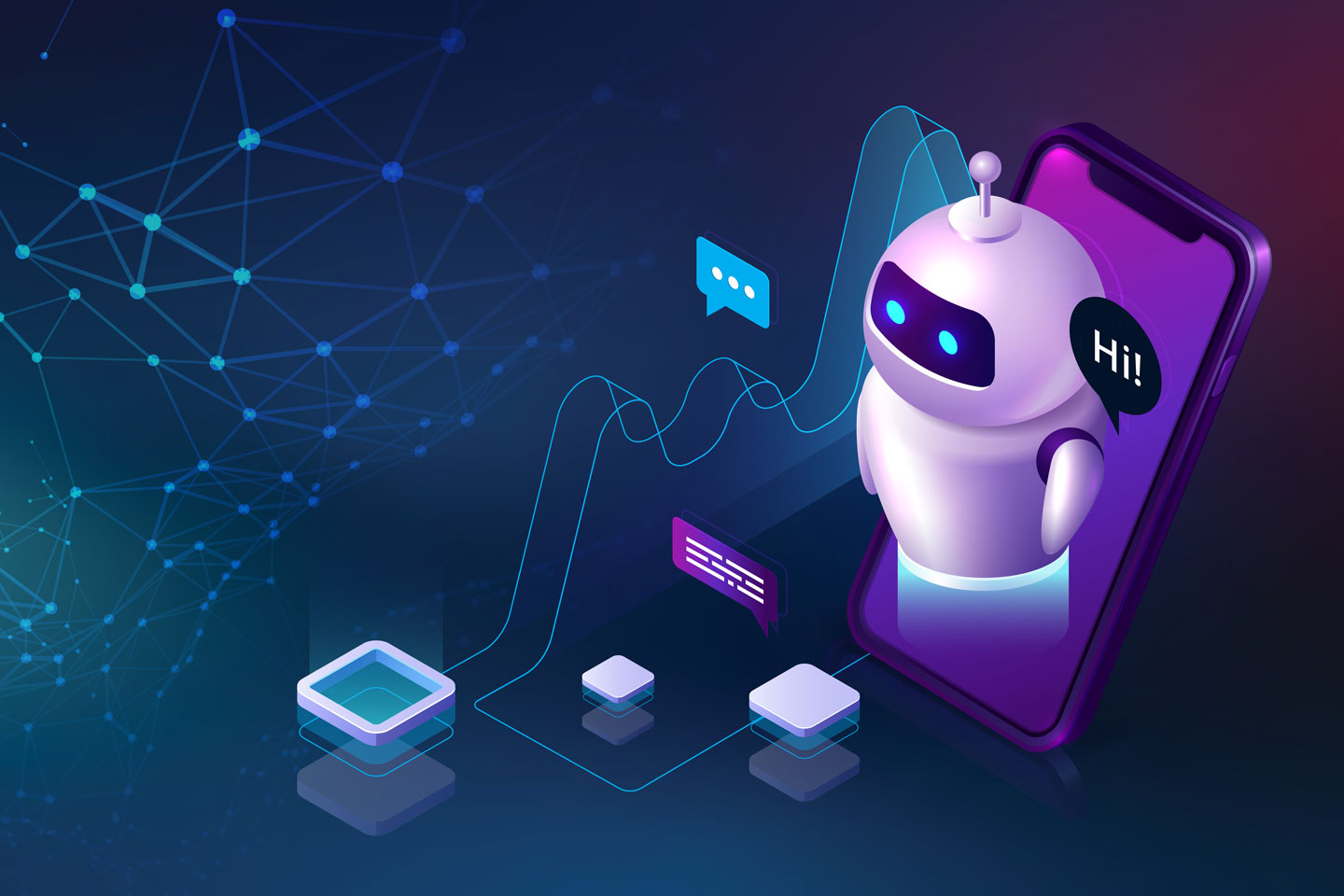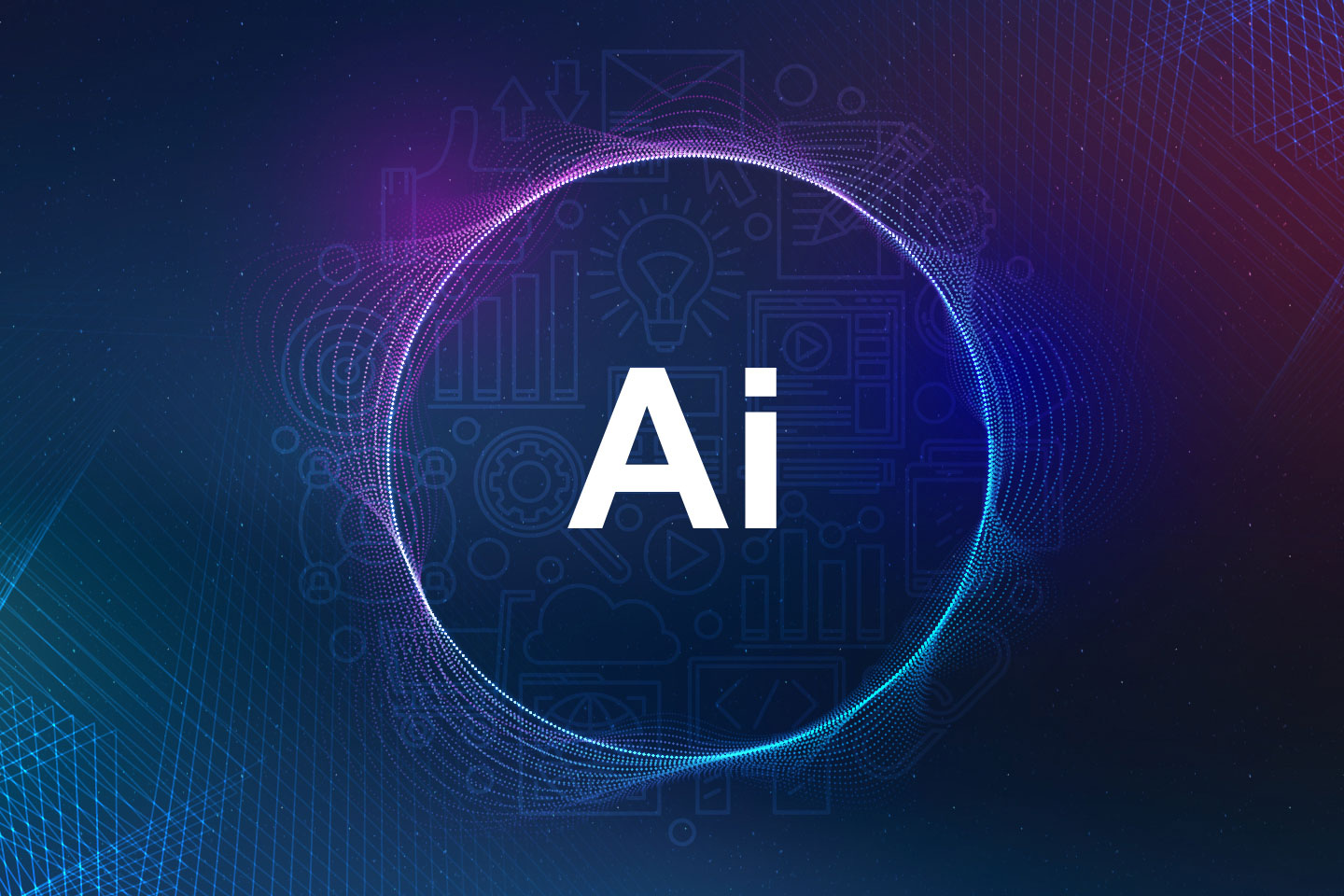 Connect in 3 simple steps
Let's connect.
We want to hear from you and learn how we can make technology work for your organization.