How to Recover a Hacked Instagram
Nathan Maas January 13, 2023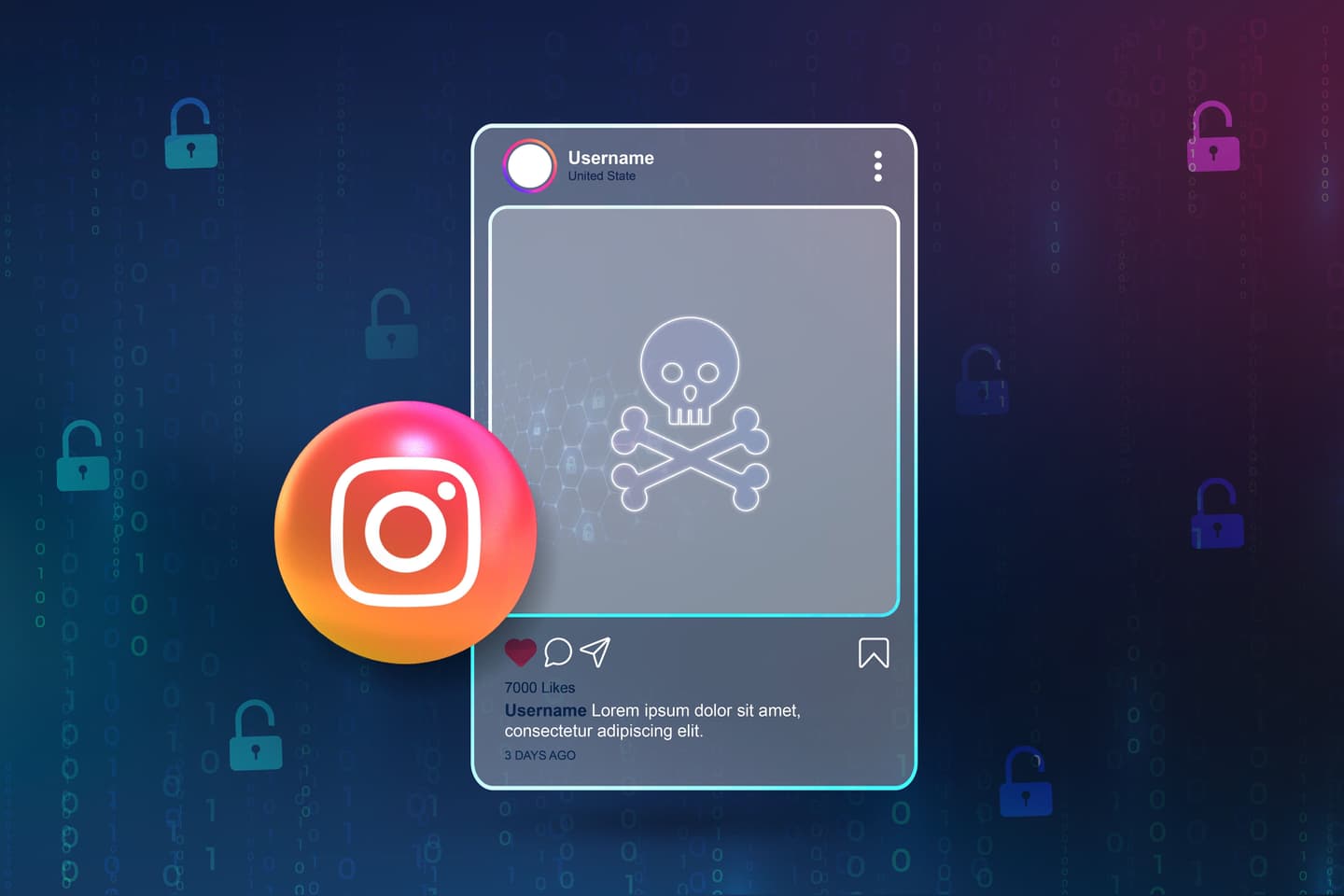 Learn how to protect your Instagram account and what to do if it's ever hacked. This guide includes step-by-step instructions on how to regain access to your account.
---
Why You've Been Hacked & How To Fix It
Recently, there have been many scammers hacking Instagram and attempting to scam people with crypto purchases and various other scams. Be wary of messages that ask you for links or an Instagram-looking account requesting you take action. Below are common methods scammers use, things the hackers will do, and steps and get your account back.
Common methods scammers use to hack into your Instagram
False Copyright Infringement Messages

Hackers will impersonate Instagram and send a message to you saying you violated the copyright terms. They will send a link that mimics the Instagram login screen. The only way to notice this is there is a slight variation in the URL, but it is hard to detect. Most of the time Instagram will send these types of messages to your email when you actually infringe on their copyright terms. The second way to verify that the message is a scammer is to go into your setting and view all security emails through your account. If it does not mention anything regarding copyright infringement then it is indeed a scam. Go to your profile, and go to security>emails from Instagram. If there is no record of an email from Instagram. Delete the message immediately.

Verified Badge Offers

The scammer will again send you a message to your Instagram claiming they can get you verified on Instagram. They may impersonate Instagram as the support center. The scammer will send you a link that once clicked collects all your login information. Again, Instagram usually handles all support through email so do not fall for this gimmick.

Giveaways and Sponsorships

The rule of thumb is if it is too good to be true it usually is. However, we are all human and it is easy to fall for the scams of giveaways. If you do just realize it happened and act quickly. These giveaways and sponsorship can vary but mainly will be sent through direct messages.

Asking for Help to Become an Influencer

Some scammers may impersonate one of your friends and request they need your help to become an influencer or request help with some contest. They will request you send them a link from your phone number. Do not send them the link. This link will give them access to your account where they will change your password and log you out.

Fake Social Media Tools

Some scammers can message you saying they will help you with your account through some sort of tool. These tools once activated on your account let the scammer have access to all your data, and friends, and they may log you out. Do not fall for any person that reaching out to you saying they can give you a magic tool to run your Instagram.
Things Hackers Do with Your Account
Demand a ransom
Scam your friends with things such as cryptocurrency and other investments
Sell your account
Use your account to run a fake business
Make other illegal requests or request inappropriate photos
The common denominator with the scams is that they impersonate someone else whether it be your friend or Instagram. They will message you directly asking for some type of help or trying to help you in some way. They then will have you send them a link or click a link. These scams can happen through email as well but are more common through direct messages on Instagram.
---
How do I get my account back?
The first thing to mention is time is critical for success. Once you are aware your account has been hacked start the process of recovering it asap.
If you are aware your account has been hacked then visit the help center link here. This link will let you request Instagram support.

Click my account was hacked and click next.

Type in the email, phone number, or username that is associated with your Instagram account and click next. This will refresh the page and load it back to the help center. Do not get confused here. This means that it has been processed and Instagram should be sending you an email with a reset password link or further steps to help. This can take up to one business day but depending on the time of day can take less than 30 minutes to receive the email. If you do not receive the email within a couple of business days. Then I would repeat the process by typing in your email instead of your username. To be safe do it three times entering in the username, phone number, and email. Then wait for the email or text from Instagram to reset your password. If this works and you are able to log in you should be good to go.

Set up two-factor authentication and check your settings to make sure everything looks correct. Check the settings to see where you are logged in. If you notice a location that is not you, remove that location's access.

Note: If the hacker changed your email, or phone number or set up a 2-factor authentication. This will require more steps. See the steps below for help.
---
How do I get my account back?
Go on your phone and go to the login page.

Enter your email address and click forgot password. You may have to enter in the username if the email has been changed.

Click "Can't reset your password?"

Click on "Try another way."

Click "The login code was sent to a mobile number or email that I don't have access to."

Click Yes, I have a photo of myself on my account.

Note: this screenshot below may pop up or the one above. Either way click yes in order to get to the video authentication.

After clicking yes to taking a selfie video or yes, I have a photo of myself. Enter an email so they can reach you.

It will send a confirmation code to the email address entered above.

Enter the code on your screen to confirm.

You will then reach the video selfie page. Select take a video selfie. Again, it is best to wear something from a photo on your Instagram page if possible.

Follow the prompt with how to complete the video selfie. Make sure you are in a well-lit room with limited background noise.

You will then receive an email that states they have received your selfie video. It may take a couple of days for them to confirm your identity.

This is the most important step. The link they send you expires in 24 hours. If this happens you will have to go back through all the steps above and try again. It is important once starting this process to keep an eye on your email for this message. Click reset password and then enter the backup code instead of the six-digit code and enter in the code provided.

Note: If this does not work for you, submit a new video selfie by going through the steps above. The more you submit the video the more message you will receive from Instagram. However, this means you must stay on top of your email to have the most current code. You are looking for them to send you the backup code to bypass the two-factor authentication code.

Once in your account turn off the two-factor authentication. Reset the two-factor authentication using an authenticator app on your phone. You can do this by manually copying and pasting the information into your app. Once this is done, make sure to check all your settings to make sure nothing was changed. If it was changed, change it back. Also, make sure to respond to people letting them know that the messages were not from you. Lastly, keep an eye on your account and your email to make sure the scammer does not try to log back in or has access to your email.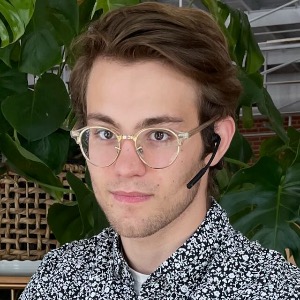 Insight by Nathan Maas
Account Manager
Nathan is a digital marketer passionate about how storytelling, targeted messaging, and implementing technology create business-changing content. As an Account Manager, he is responsible for assisting with communication to help his clients increase brand awareness, generate leads, and acquire new customers.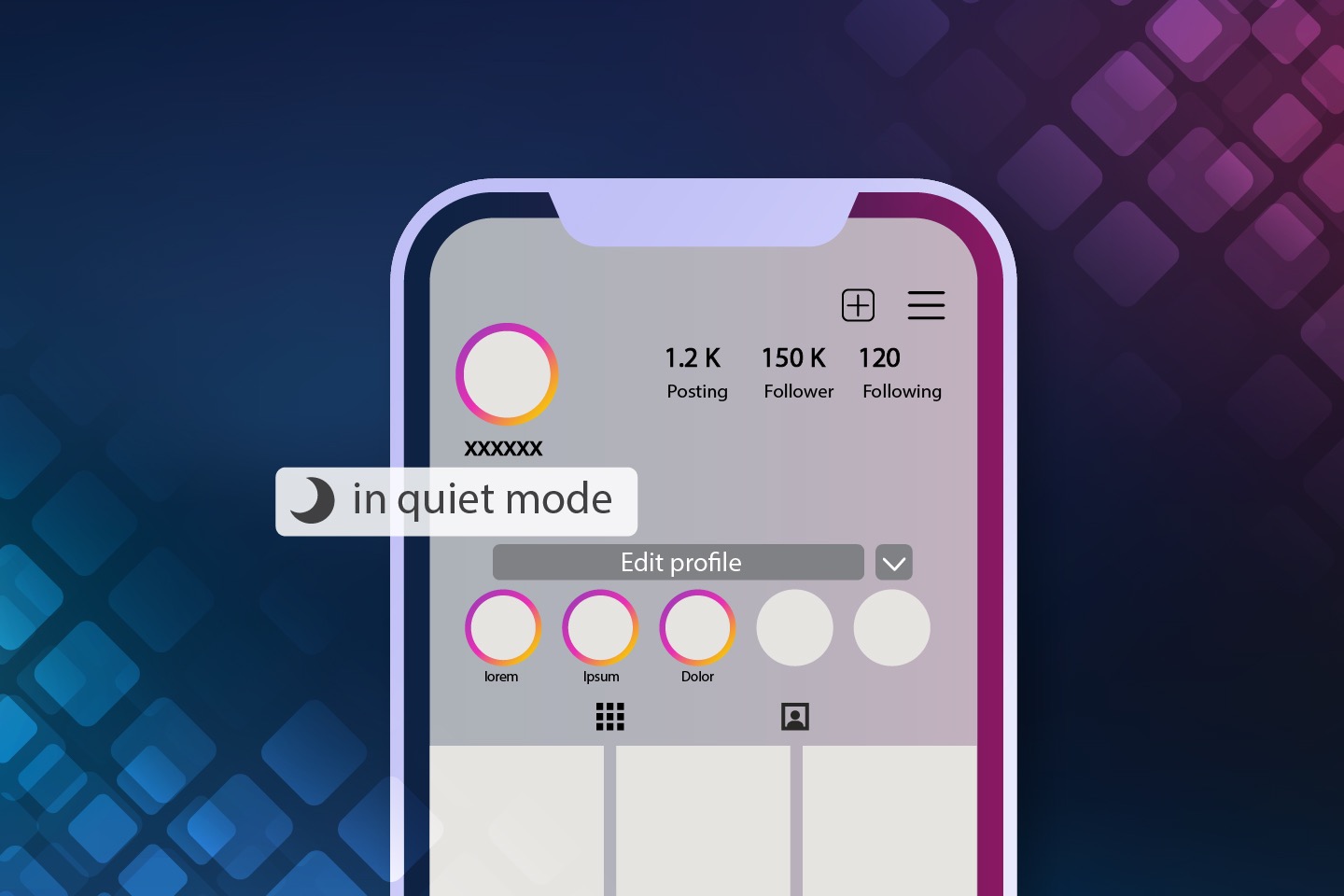 Instagram Introduces Latest Feature: 'Quiet Mode'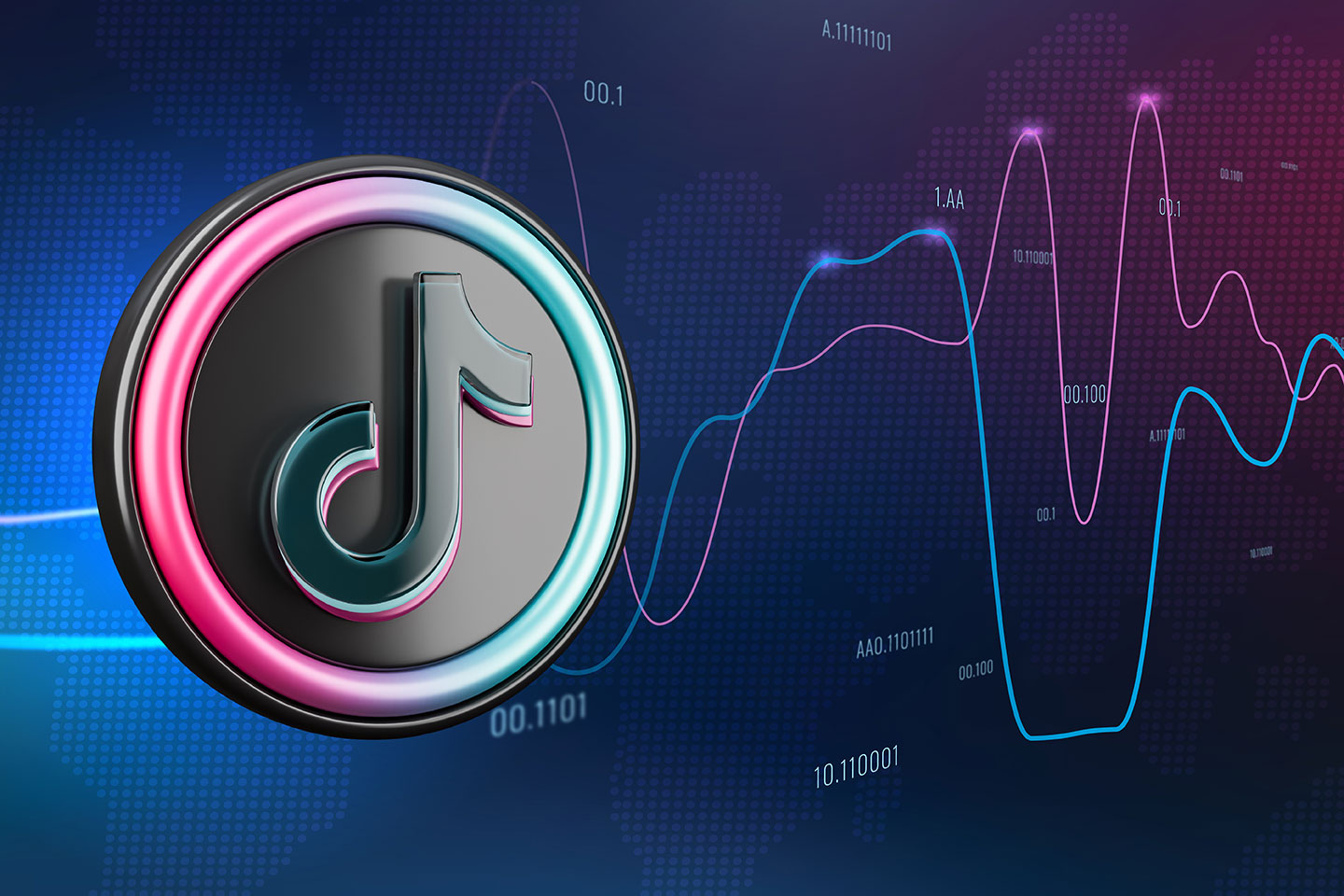 TikTok, Making Space for Business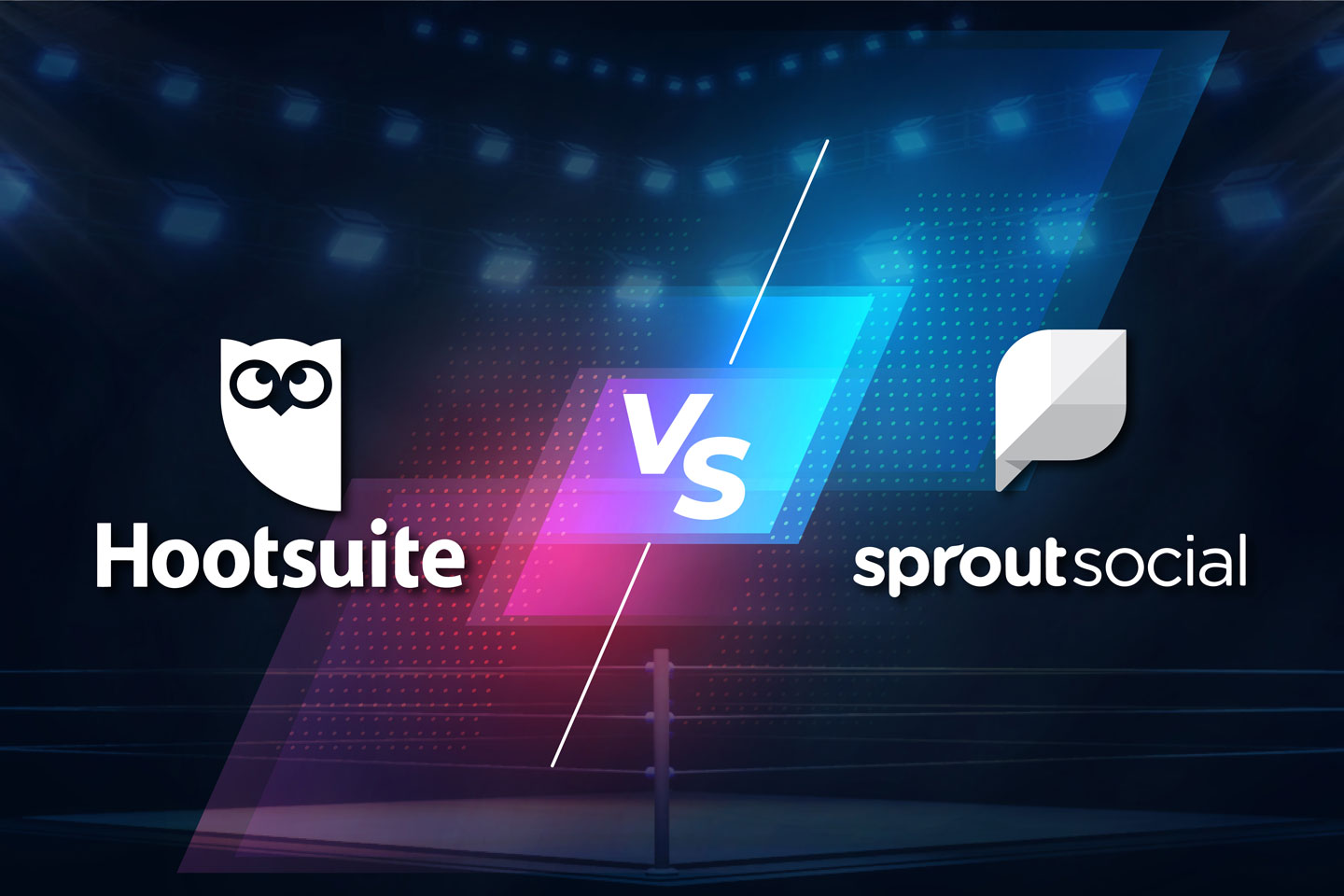 Connect in 3 simple steps
Let's connect.
We want to hear from you and learn how we can make technology work for your organization.